Metalis promotes professional equality between Women and Men and offers a good work-life balance.
Beyond the regulatory aspect, Metalis strongly prohibits any discrimination, whether linked to labour unions, religions, genders or nationalities.
It is not only an ethical position, but a survival condition for our multicultural group.
Respect and encouragement of diversity are the bases of Metalis and of our success.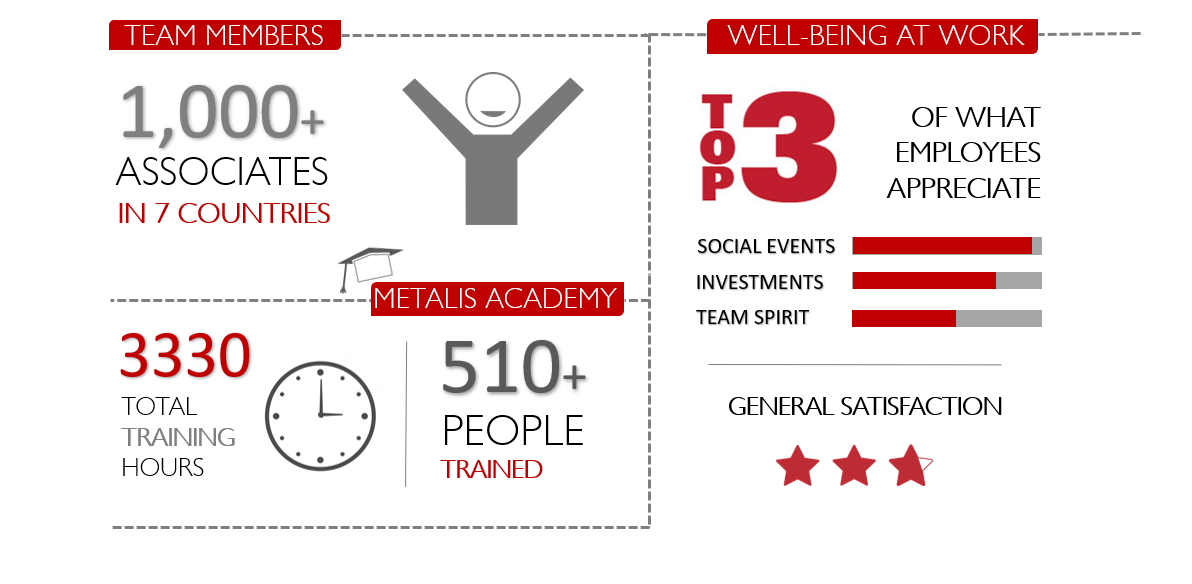 METALIS is committing on an open, transparent and merit-based recruitment process, ensuring equal opportunities to the job applicants, free of any direct or indirect discrimination.